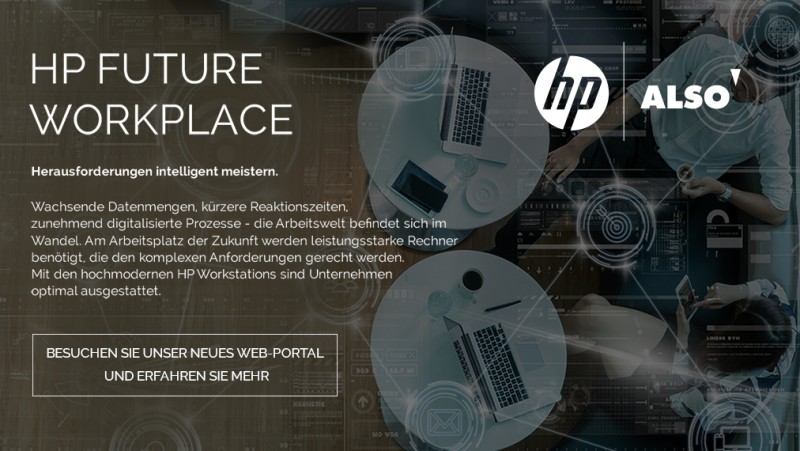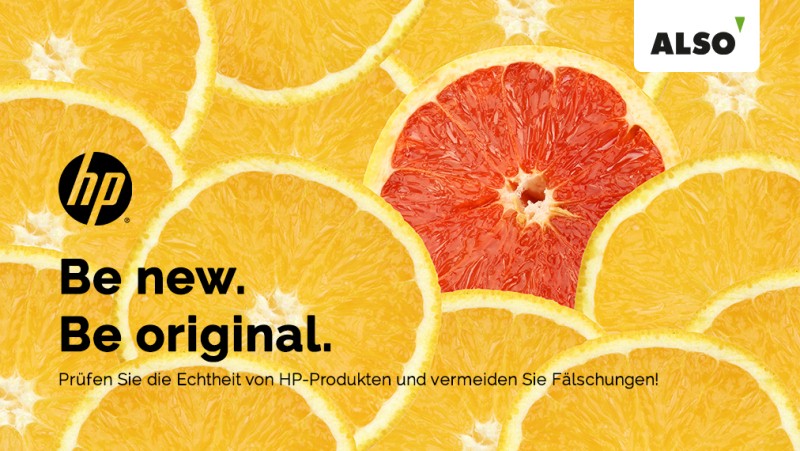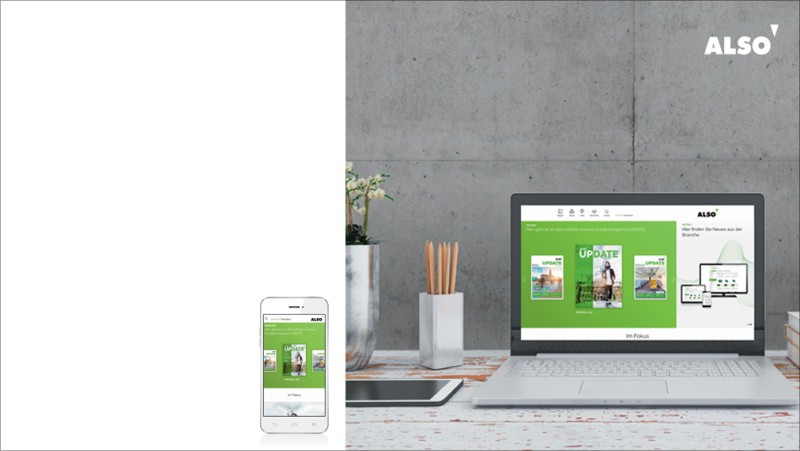 ALSO Update goes online
Conveniently read exciting posts about new products and the latest news on market development and trends online!
To the online platform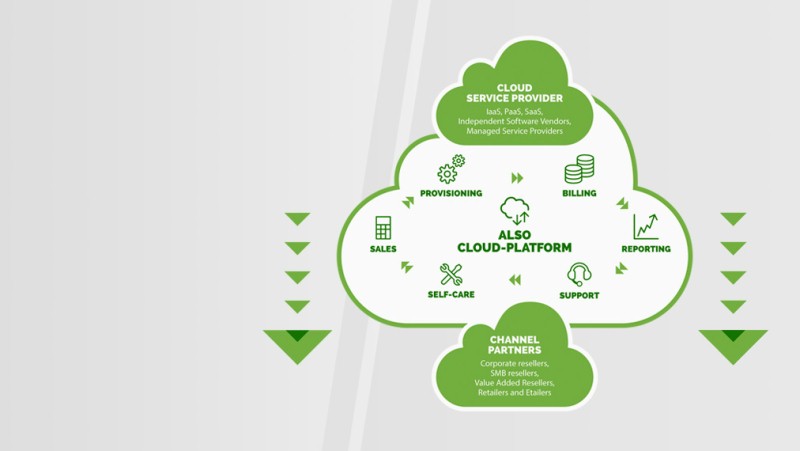 ALSO Cloud Marketplace
Your local marketplace with selection of cloud services and value added services
More information
The dynamics of the ICT industry makes it necessary to optimize functions and processes continuously and requires investment in new platforms. Based on this responsibility ALSO has built a B2B marketplace. ALSO's European B2B marketplace is the trading center for goods and services of the ICT industry. Exactly tailored to the needs and requirements of the most diverse customers.
Because of non-existent scaling effects, small and medium-sized buyers are not always served directly by the providers. Here, ALSO takes over, for example, the payment transactions, fine logistics, or credit controlling. Larger buyers, who for economic reasons also outsource functions and processes, have the possibility of downloading these from ALSO as modules.
For the provider, taking over these tasks results in a reduction of complexity, and thereby in easier access to the various channels and regions. Smaller providers, who have no country organization of theirown, use ALSO to obtain access to the market.
Rund 4000 Mitarbeitende 22 Ländern
Wir suchen kontinuierlich die Talente von heute und morgen. Kommen Sie zu ALSO und wachsen Sie mit uns.
Alle Stellenangebote