POSA
more than an alternative
ALSO offers you the POSA product solution. With the Point Of Sales Activation, you will continue to provide your customers with an emotional purchasing experience by offering products with the look and feel of an FPP.
Offer all this to your customers with minimum capital commitment. In addition, with the POSA solution, you'll ensure full availability of every product at the point of sale at all times.
The special feature: After purchasing a product, your customers visit a neutral platform where they have the option of downloading their product at any time, and re-downloading if necessary. This platform ensures that you maintain contact with your customers, as well as full control and transparency.
A true replacement for conventional CD or DVD packaged products
Emotional purchasing experience by offering products with the look and feel of an FPP product
Integrated activation code in the sales box
Product download via a neutral or personalized online platform
Your advantages at a glance
No capital commitment
Minimal procurement and storage costs
Strong product portfolio
Theft-proof
Emotional purchasing experience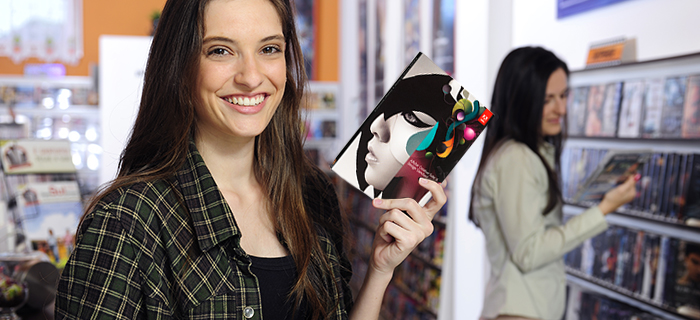 Questions and answers
The box was stolen – what can I do?
You don't need to do anything. As long as the POSA box has not been activated it is an object with no value. 
How does the download work?
Your customers register at admisy.eu and enter the code on the card. All download information and the serial number will then be displayed there.
I have a cash-register system. How can I activate the POSA boxes?
We have partnerships with service providers who have specialized in the integration of POSA into cash-register systems. We will certainly be able to find a solution for your system as well.
How expensive is a box like this? What costs are you billing me for?
The POSA box is only a small cost. You will not be billed for the actual product until you have activated the box at the register.
Is the serial number printed on the card?
No, the serial number is only shown to the customer on admisy.eu after they have redeemed the product code.
My customer lost their serial number – what can I do?
Just have your customer log into admisy.eu. They can see all previously purchased products under "My Downloads" and access their serial number again there.
CLICK TO ACCESS ADMISY.EU
Sales process
Your customer shops for the product in the store in the normal way. When they are ready to pay at the cash register, the salesperson activates the code on the activation card inside the packaging. Your customer downloads the purchased product at home via the ZoPlaza Internet platform. Physical media such as CDs are no longer required.
For further information about POSA, please see the PDF (german)